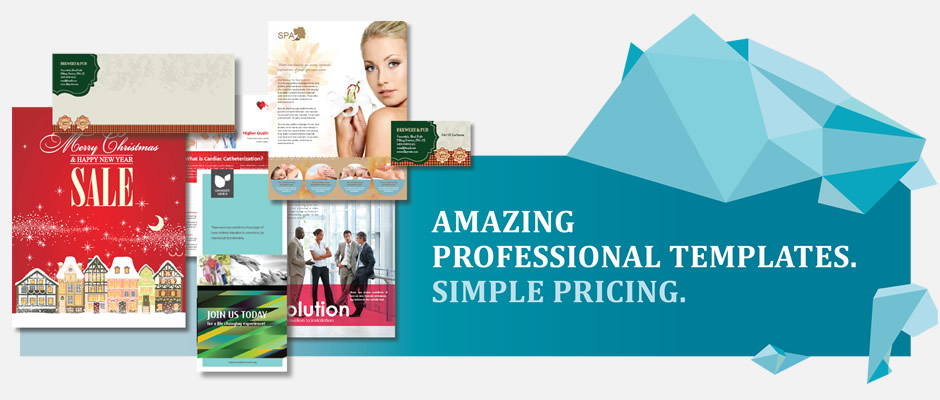 More Downloads. Less Cost! Save money by registering on longer periods!
---
We like to make things easy for you thus dLayouts Template Subscriptions plan will save your time and money for commercial printing firms, business owners, marketing professionals, advertising firms and publishing companies. All the templates are created and pre-set by professional graphic designers. All at the click of the button.
We believe each designs are our strong creative approach as it will help to image your business and present your business features and capabilities to the world in a clean and effective presentation, in addition it also addresses the worries of time to market, Return Of Investments etc.
Download professional templates in simple pricing
Easy access to thousands of layouts, artwork and logos
Download up to 30 templates per month
Layout templates are ready-to-use
Access new templates in library
Limited to 30 unique templates downloads per month.
Downloads same template in different formats we count as one download.
1 month
$129
---
Total : 30 Templates
$4.30 / Template
3 months
$299
---
Total : 90 Templates
$3.32 / Template
6 months
$499
---
Total : 180 Templates
$2.77 / Template
Ready-To-Use
Our layout templates are easy and ready-to-use, you just need to change title and company logo.
All graphics, photo, typefaces, and colors used are designed by highly skilled graphic designers. We are constantly attempt to generate new and fresh idea for our template designs and layout.
Premium Quality
Our creative designer are trained sensitivity to typography and will deliver a sense of design and professionalism to your templates.
You can easily download them, change text and logo to suit your business' needs and have them ready for printing just like that. The templates are made such that one does not need to have a design background to be able to use them.
Experienced Designers
Our templates are created and pre-set by professional graphic designers. The color blends are done based on professional standards helping your entity to avoid color clashes on your publicity materials.
The team of creative souls can effortlessly combine their creativity to provide the extraordinary works and solutions to your design needs.
Questions?
Welcome to dLayouts Chat Support.
We will be happy to help you with any question you might have! Need help? Contact Us