Business Company Profile Template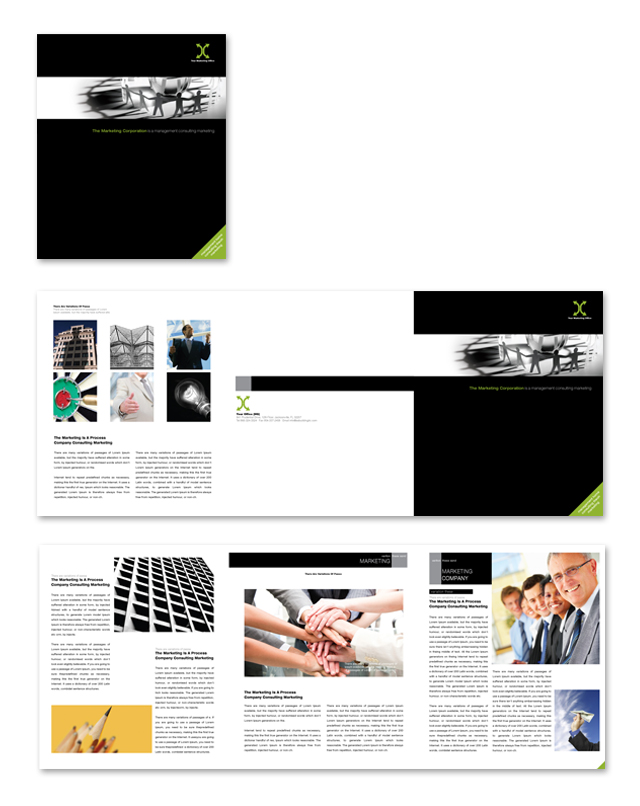 SKU : NL09009LT
Dimensions : 9.5 x 23.5 inches
Fold : Half Fold
File Formats : AI, Microsoft Word (doc)
---
What Our Customers Say
See customer testimonials >
"I have been working with Dlayouts for over two years and I cannot speak highly enough of Michelle. She is an expert in her field and is very creative with her designs, extremely patient and very easy to work with. Any new designs or revisions are always delivered to the highest standard, the turnaround time for delivering work and her communications is outstanding.

I highly recommend using Michelle, her pricing is very competitive and you will not be disappointed!"
John, United Kingdom
"Für mein Massagesalon hat Michelle K super schnell und professionell geholfen. In kürzester Zeit entwickelte Sie mein Logo, Zehnerkarte, Visitenkarten, Gutscheine und Flyer. Sie war immer ansprechbar und hat mir sehr schnell geholfen. Sehr zuverlässig in Ihrer Arbeit. Besser geht es nicht. Vielen lieben Dank Michelle K.
Angelo M. aus Deutschland von Dreamthaim"
Angelo Montuori
"Good template and fast response, very recommended!! I am a returning customer. Michelle was amazing, easy to work with delivers fast and nice designs! We've now completed three projects with Michelle and look forward to more.

Would really recommend dlayouts.com to everyone."
Gabriel. H
"We constantly receive compliments on the new look of our restaurant menu since we incorporate with dLayouts. It is such a convenient and professional."
Selina Heng, Hong Kong
"Creative, colorful and impactful designed brochures! All I could say is a million thanks for the tool and helping my business to grow immensely ever since! Highly recommended to anyone starting their new business like me..."
Louis Monroe, Australia
"We are small businesses and commonly win business through our website and consultation. We received an invite to consult and bid a job to get a major company. Having the competition could be with larger companies, I knew that I needed to quickly created a new company brochure.

Luckily, I knew of dLayouts.com and was able to download a template, edit it, and print it on time. We went furnished with our new company brochure. And yes we did win the contract!"
Martin, United Kingdom
"I can't tell you how many times using dLayouts.com has gotten me out of a jam. Being a one-person marketing communications department for one state-wide company, I am responsible for all writing and layout (employee newsletter, ads, brochures etc.) By buying pre-designed layouts I am prepared to complete attractive projects in a timely manner. What's highest priority with me, is the flexibility of the design. Most often, I find something close to whatever i need and adjust to make it perfect!"
Jane Nicholson, New York
"I am totally impressed with your service even though it's my 1st order. Your efficient customer support and the ease of use has made my life so much easier. I would say, your templates are of excellent quality and it's so affordable. Rest assured I would be recommending your service to my clientele. Keep up the good job!"
Neil Diamond, Canada
"Great customer support, great brochure templates!!"
Ronald Regan, New York
"Great wonderful service. I'll use you again."
Thomas Jackson, New Zealand
---
Browse template for other projects?
We will be happy to help you with any question you might have! Need help? Contact Us